Hardwood Cleaning Service in Chicago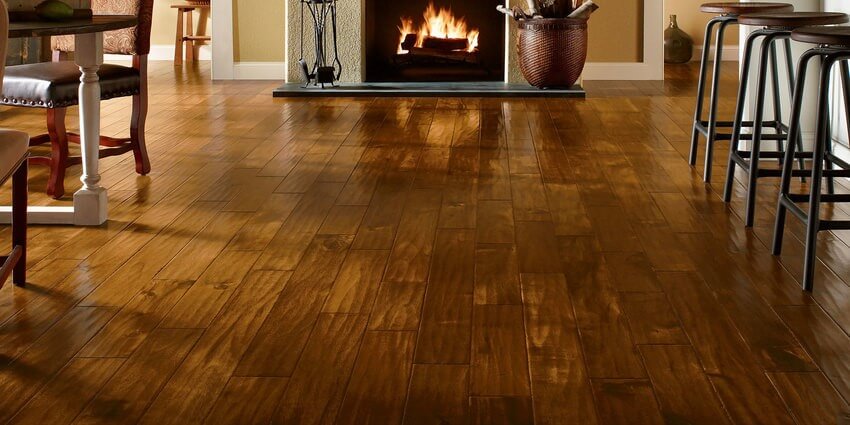 Hardwood Cleaning Service in Chicago
Tile is a very durable element of home décor at kitchens, baths and entryways. They are long wearing and look great. To maintain that appealing look tile need to be professionally cleaned as regular washing and scrubbing does not help. That is due to porous nature of tile which absorbs dirt and grime. Professional tile cleaning service applies heavy duty cleaning machines and active solutions to eliminate dull and dirty look. The procedure is aimed to free tile pores and lock them with sealant to prevent future dirtying. Such tile cleaning is safe and mild to flooring yet being highly effective and eco-safe.
Hardwood floors are the most desirable element of high end homes. They bring comfort, coziness, sound and thermo isolation as well as natural feel. Newly installed hardwood floors look slick and glossy. However, as the time passes hardwood starts to look dull and dirty losing its original look. That is due to embedded dirt that can be cleaned with regular mopping. Also floor care products produce wax build up on hardwood. In order to rejuvenate your hardwood, we provide professional stripping and wax/dirt extraction using modern floor care equipment and eco-safe self-breaking cleaning solutions.
Our hardwood cleaning service represents best cleaning approaches in floor care.
how it works:
Our cleaning team strongly observes company standards and specially designed cleaning technique. Inspection of type of hardwood, problem areas and selecting the most suitable cleaning approach is the preliminary step.
The cleaned area is being vacuumed thoroughly to ensure no dust and debris is left on the floor before hardwood cleaning.
Depending on the condition of the hardwood floors stripping solution is sprayed evenly to break wax and dirt build up and prepare the area for machine cleaning.
Professional extraction system removes dirt and wax from the hardwood leaving clean and dry floors.
Application of urethane refinishing after hardwood cleaning makes your floors look immaculate and bright again.
We recommend applying urethane recoating after cleaning to preserve clean look of your hardwood floors and prevent them from stains and dirt.
more info
What is the cleaning method for hardwood cleaning?
Depending on the condition of your hardwood floors we may use only hardwood extraction cleaning machine or buffer stripping machine followed by extraction cleaning when deep cleaning or severe wax build up removal is required.
How often should hardwood floors be professionally cleaned?
We recommend occasional hardwood cleaning to maintain appealing look. On average one professional cleaning result last for 6-10 months. Application of refinishing helps to prolong great look of your hardwood.
Why choose us for hardwood floor cleaning?
Hardwood cleaning requires special approach and professional knowledge. That is why cleaning services are confided to experts.
WHY CHOOSE US FOR Hardwood CLEANING?
Hardwood cleaning requires special approach and professional knowledge. That is why cleaning services are confided to experts.
High cleaning standards. We ensure each technician is trained to professionally deal with all type of hardwood.
Modern cleaning equipment. We keep up with all innovative cleaning methods and solutions delivering only certified eco safe products.
Convenient appointments. We operate 7 days a week providing same day or advance bookings. Flexibility is our essential value.
Free online estimates. No hidden fees.
Satisfaction. Our services are delivered so that you enjoy you floors again. Contact us within 10 days from date of service and we will be more than happy resolve any issue.